Tuesday, November 1, 2022 / by Derek Gutting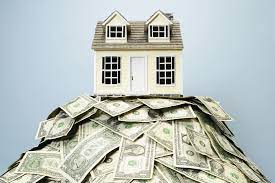 Are you new to the real estate investing world? Are you an experienced investor?
Regardless, if you are either and live in or around the Indianapolis IN market we would love to have one of our experienced real estate investor real estate agents talk with you about the incredible opportunities that will be presenting themselves in the coming months.
The greatest transfer of wealth happens in recessions (down markets). Let's position you to take advantage of these exciting times on the horizon.
Real estate investors typically earn 10% to 40% cash on cash returns in real estate investing. Not to mention the various tax write offs you receive when investing in real estate, effectively increasing your returns even higher.
To set up a time to meet in person or to have a zoom call with one of our real estate advisors, contact our office today, (317)846-4888.
We look forward to hearing from you.
---